Victorian vi34 Greenhouse on Faux Stone Wall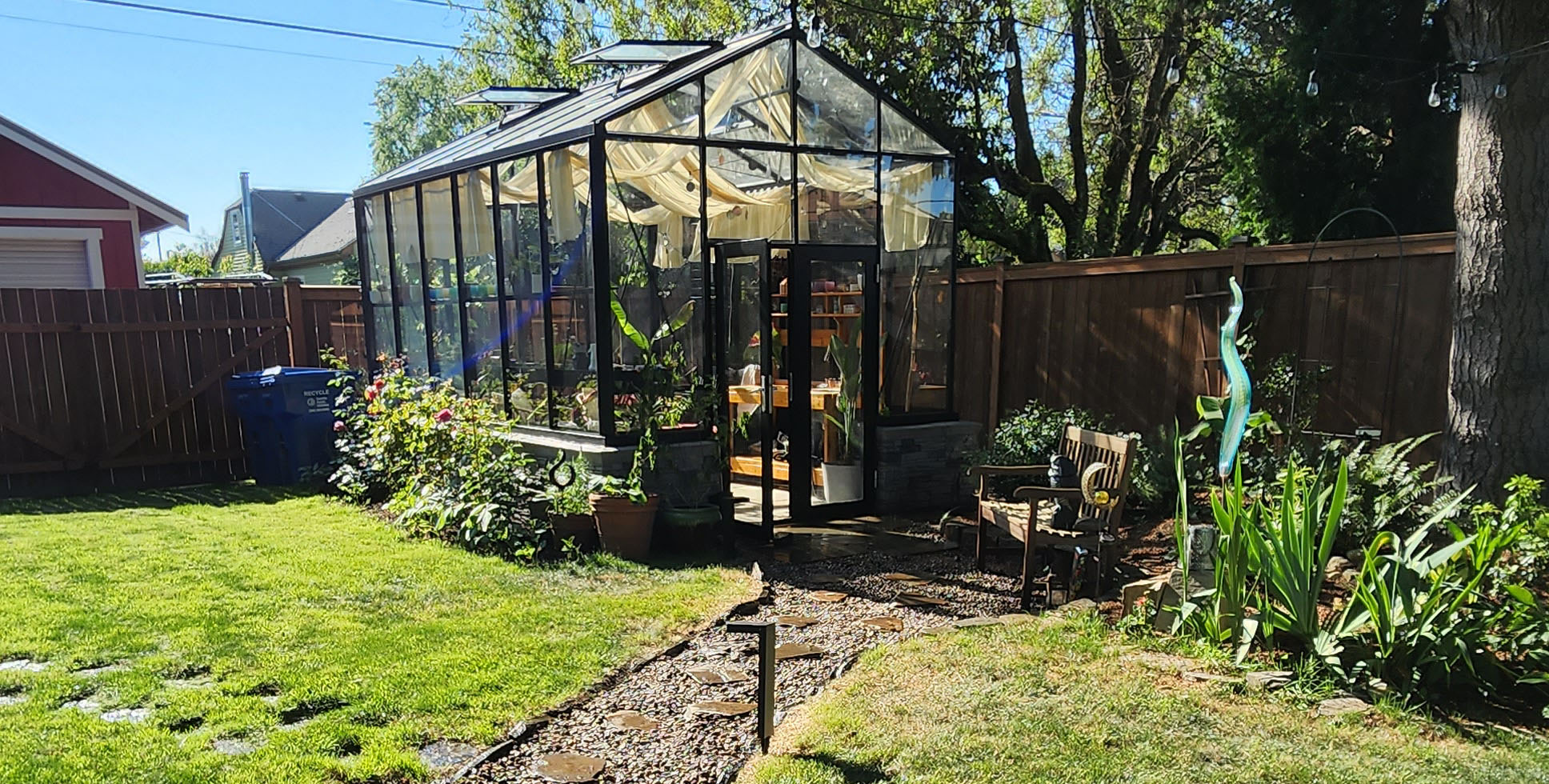 Beautiful isn't it? This is a VI34 Victorian Greenhouse built on a wooden foundation wall with faux stone vaneer, a drop door and more interesting features constructed by Derick Anderson.
Derick wrote:
"I figured these pictures may be of use to you. Everything was built by hand, alone, by a novice. I only mention that because it may be relevant to a potential buyer that falls into the same category as I do."
The photos below show an abbreviated step by step of his construction process. To view the complete build process, including custom interior components and simple water/electrical solutions click here to view complete construction gallery with detailed text descriptions.