Heating, Cooling and Electrical Additions
Below you'll find various electrical system, heating and cooling additions that Exaco greenhouse users have implemented.
Victorian Greenhouse Climate Control
Mr. Bruch works with orchids, bonsai and hydroponics and created a whole climate control system in his 2 Victorian 10 mm twin wall polycarbonate greenhouses – including adding an AC unit. Note how the AC unit is supported outside of the greenhouse.
View Mr. Bruch's hydroponic and LED lighting systems.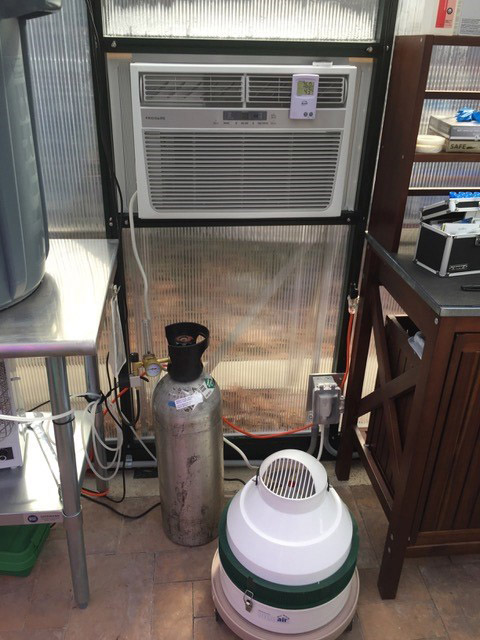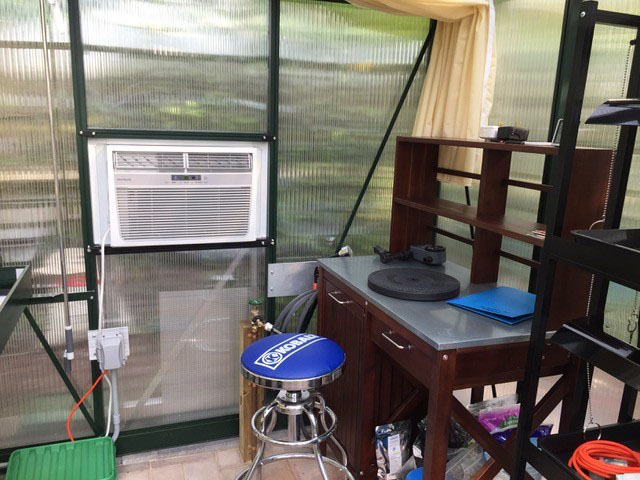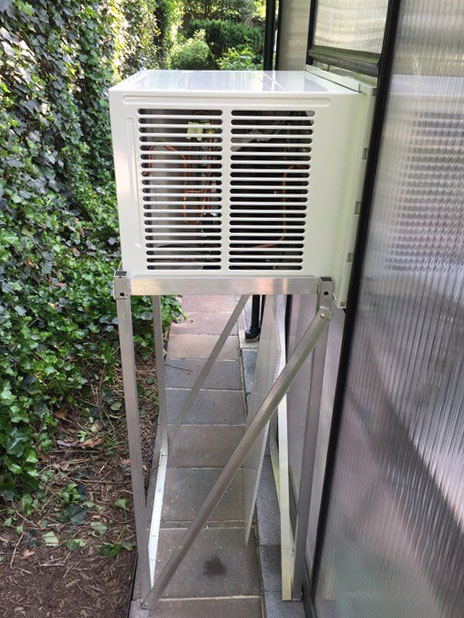 RIGA 5 Greenhouse Heating & Cooling Panel
This Riga 5 owner created a deluxe heating/cooling panel which can be mounted with bolts inserted into the channel OR screws into the aluminum framing. The conduit is run along the framing of the greenhouse and held in place with brackets and self-tapping screws. Mr. Wright has 2 thermostats – seen on the right. One is for cooling and powers the exhaust and intake vent, the other was rewired for heating and powers the heater.
Please note that our heaters have built in thermostats, so having an external thermostat such as this is unnecessary, but it worked better for this customer.