RIGA IVS w. Solar Thermal Floor and Hidden Water Reservoir / Solar Pump
Below you will find images of the construction process for a customized RIGA IVS Greenhouse from M. Fox, located in Colorado, USA. He has integrated a concealed water reservoir which works by way of a solar powered pump, and a very interesting thermal floor heat system powered by a solar heater. Below each image you'll find his decription of what can be seen in the photo.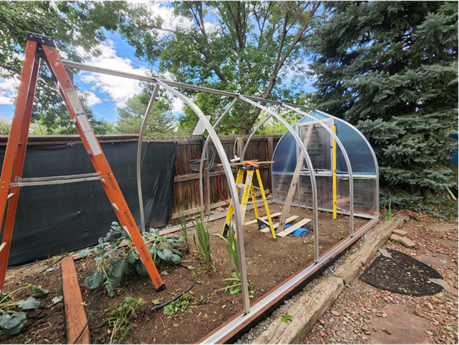 "Base of the greenhouse w/ribs and 1 gable end standing. You can see a 55 gal blue drum that I buried in the floor to provide water inside the GH – use a solar pump w/panel outside on the fence."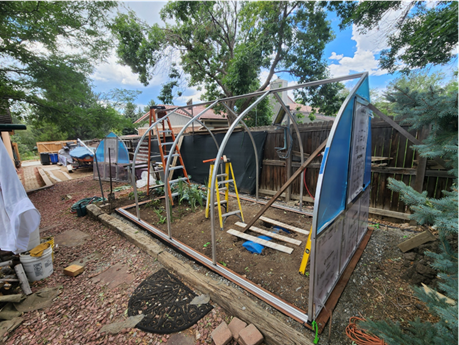 "Same status – different view"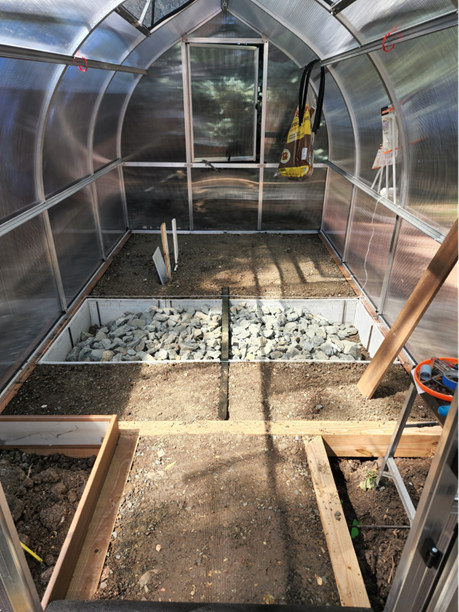 "Inside the (almost) erected greenhouse – showing rock thermal mass under the floor for winter heating (solar air panel shown later). Installed 2 enclosed planting beds just inside the gable end door – for growing winter salad crops. The 55 gal water drum is completely covered with dirt now – hose coming out of ground."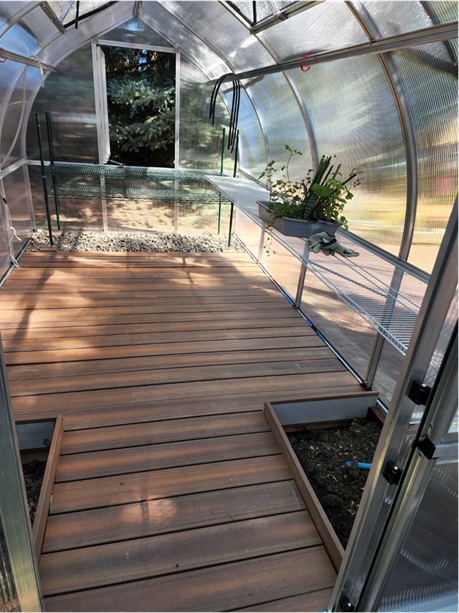 "Inside view of erected GH – with composite floor installed and a single shelf installed along 1 wall."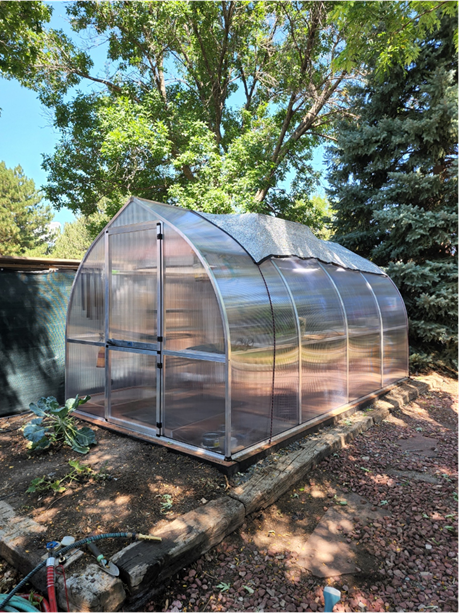 "The finished greenhouse."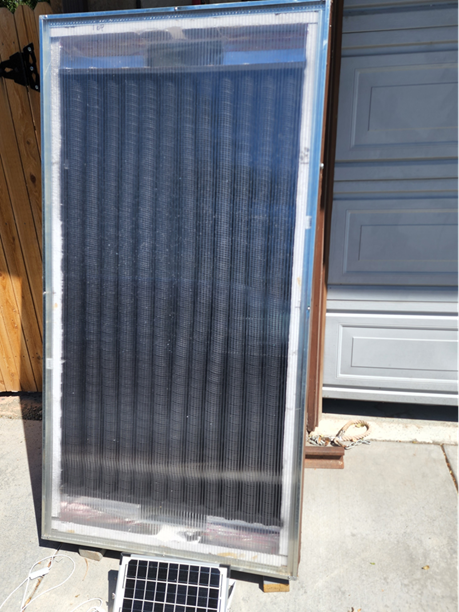 "This is the hot air solar panel I built for the GH, it puts out 120 deg F air (~15 CFM); it will be connected to the GH with flexible insulated ducting thru one gable end."