Spacious Affordable D0-It-Yourself Greenhouse Shelving
David Boettcher sent some images of a description of how to construct some very practical, spacious shelving for greenhouse use, utilizing components available at any home improvement center of hardware store.
"The photos I sent shows the shelving in my greenhouse – I started with six step stringers purchased from a home improvement center – the riser is normally 8" and the tread is 12" – by turning these upside down and using the tread for a riser you can save 2 feet of "width" on the shelving – as I have a 14' wide unit this is vital. I then used three stringers for each 8 foot section and combined 2 X 4 structural members with machine bolts – if you look close at the construction you can also see triangular shaped tips that were added to the riser area to attain 12" of width on what was an 8" shelf – now you can use two 5-1/2 " deck boards 8' long on each shelf. I built two of these 8' long so I have 16' of shelving on six levels or a total of 96' lineal feet of shelving for starter trays! The total width is 48" and there is great storage under the shelving!"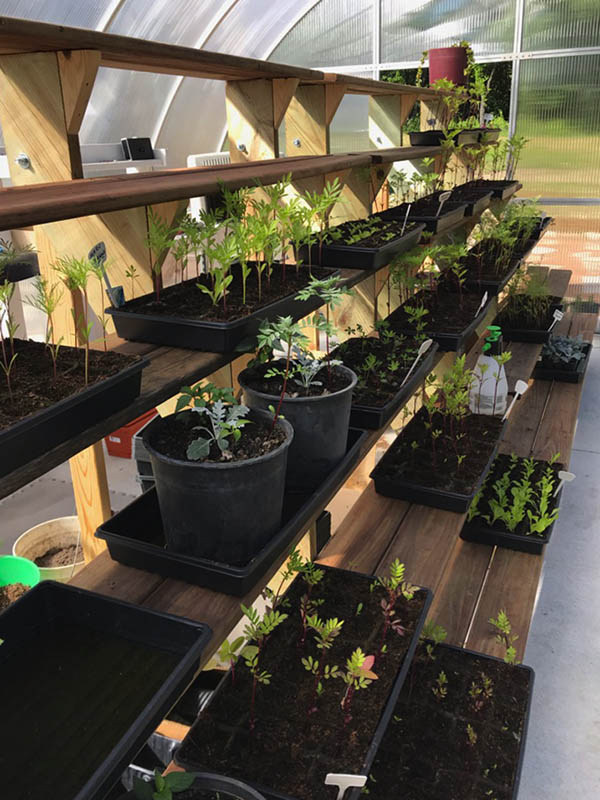 Front View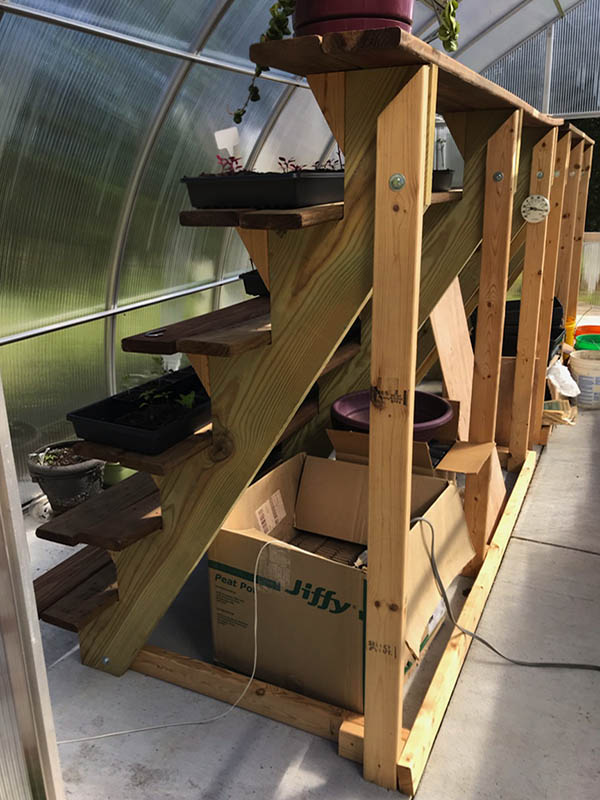 Rear View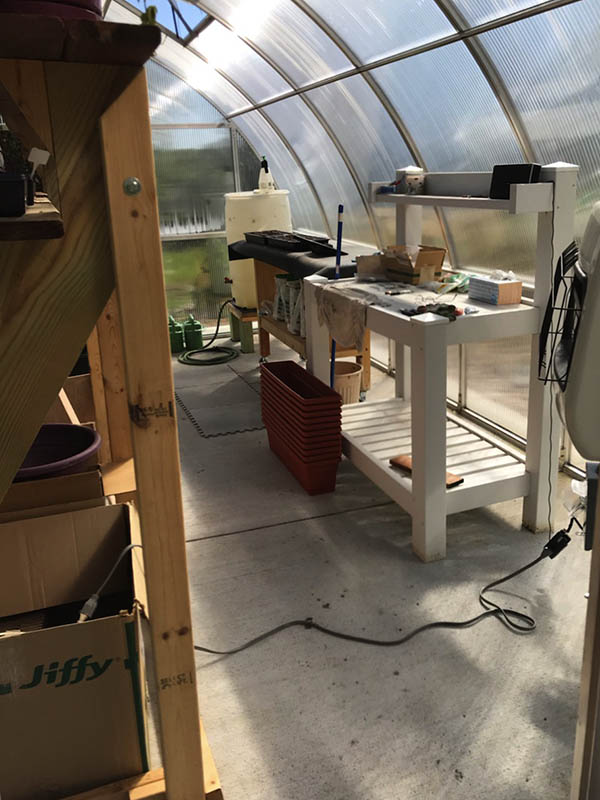 Side View