2-N-1 Kitchen Compost Bucket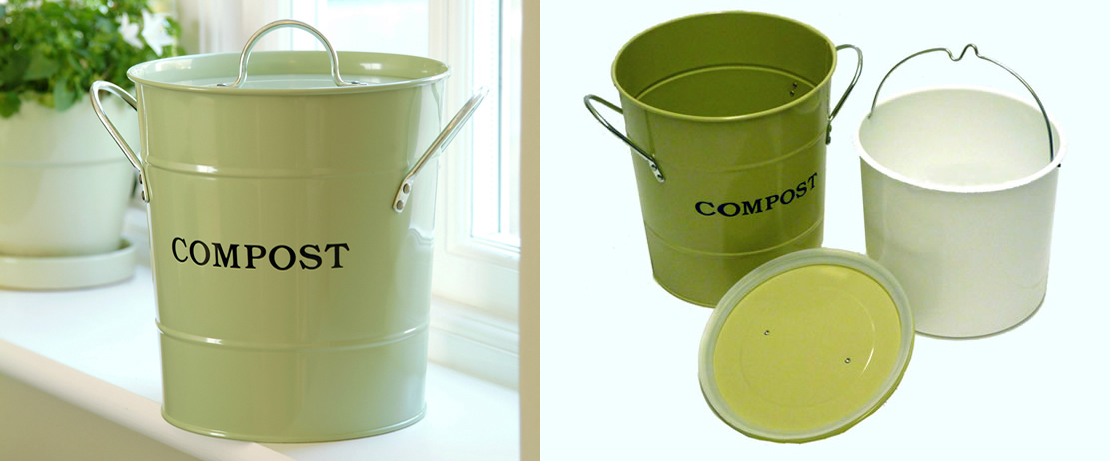 The Perfect Kitchen Countertop Compost Container
Leave it to the British to design a very attractive and easy to clean kitchen bucket, to collect organic waste to recycle into compost.
The 'bucket-in-bucket' design makes it easy to carry waste your outdoor compost container. This bucket is large, but not TOO large: the perfect size to keep on top of a kitchen counter...no need to hide it!
Lid comes with clear rubber seal to limit any odors that might attract insects.
Holds 1 Gallon. Available in 5 colors.

Additional Images and Information
Click to display more information and larger image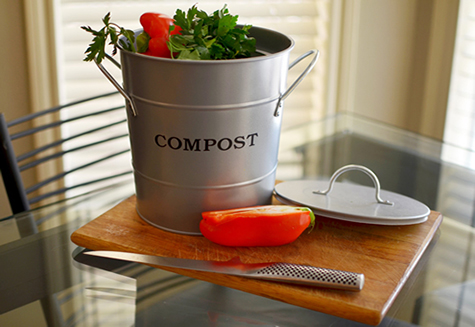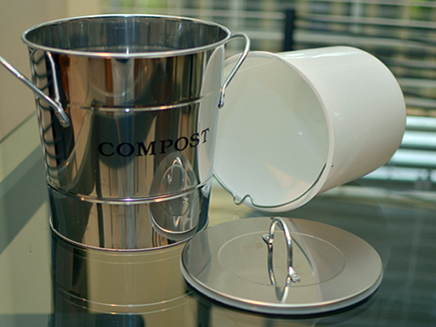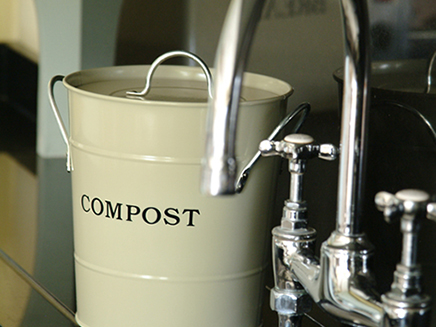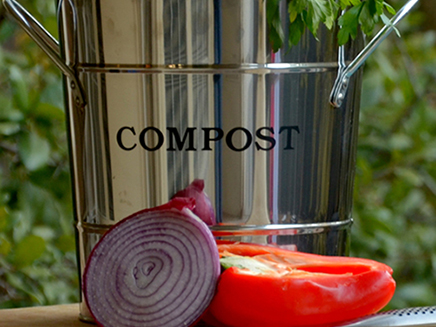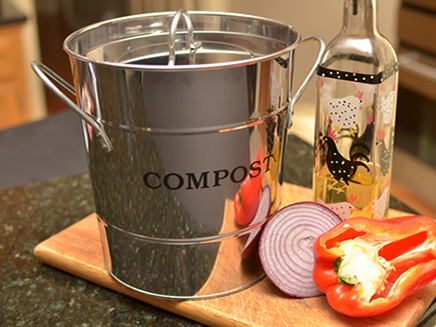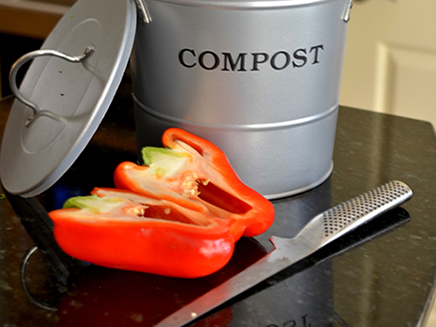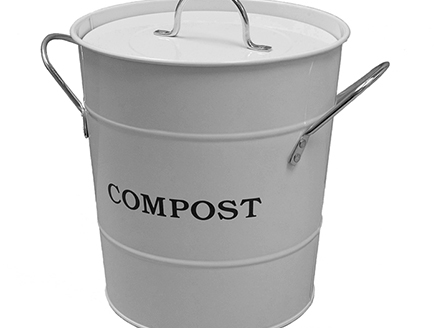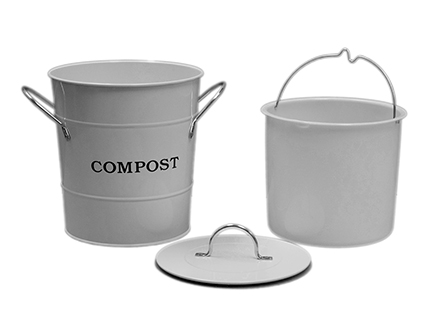 2-N-1 Kitchen Compost Bucket Features
Very attractive, there no reason to have to hide your compost, simply keep it on your kitchen counter and move it to your outdoor compost container when full
Good way to get involved in recycling organic kitchen waste
5 colors: white, oatmeal, soft green, whict and polished stainless steel
Clear rubber seal in lid helps keep out odors
2 in 1 concept
Designed in England
Warranty: 1 year
Dishwasher safe

Specifications Details
Assembled: 7.5"dia, 10"wide(handles), 9.75" high
Weight: 1.54 lbs
Case Pack: 17" x 17" x 9.9" high
Container QTY: 0'/2340 units | 40'HC/5400 units
EAN/UPC Oatmeal: 5 039314 009725
EAN/UPC Green: 5 039314 009718
EAN/UPC White: 0 17788 38 70508
EAN/UPC Silver: 5 039314 019380
EAN/UPC Stainless Steel : 5 039314 019373
---
The plastic bucket in my compost bucket smells bad and is stained with mildew. Is it possible to get a replacement without having to buy another whole bucket?
Saffy | 1/18/2016
Hello, Thank you for visiting our website. If you contact our customer service department they will be more than happy to assist you. customerservice@exaco.com 877-760-8500 FREE ext. 701 Thanks, Customer Support
---
Where is this item made? 2 in 1 compost bucket - oatmeal.
Jodi K | 9/7/2015
Hello, Thank you for visiting our website. If you contact our customer service department they will be more than happy to assist you. customerservice@exaco.com 877-760-8500 FREE ext. 701 Thanks, Customer Support